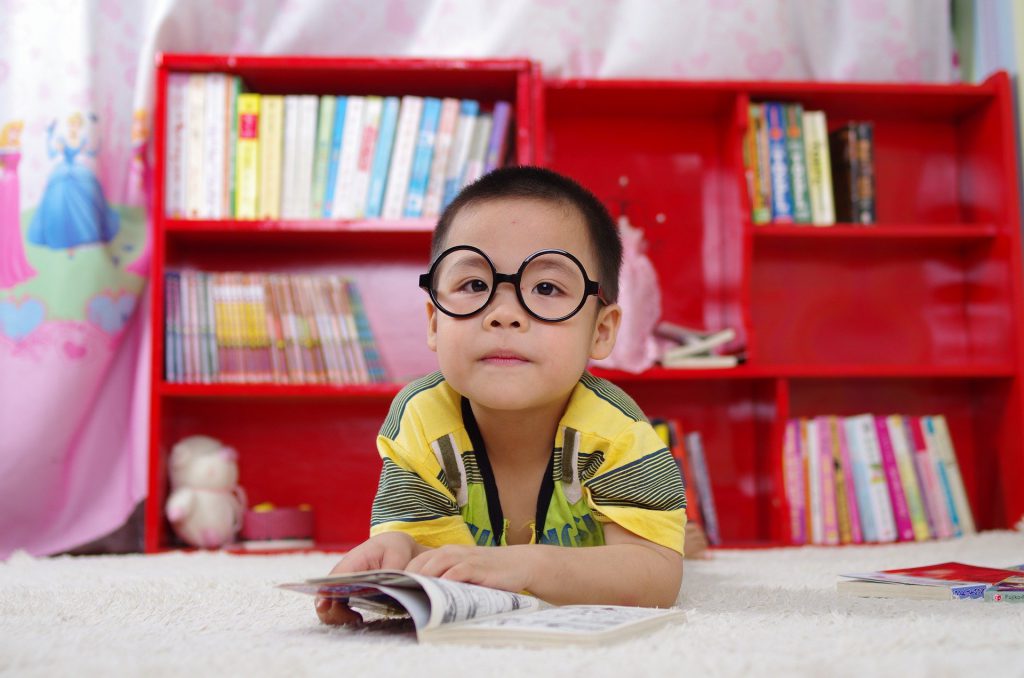 The Danger of Childhood Myopia
The rising myopia prevalence rates show that not only are our children increasingly more nearsighted, they are also developing myopia at an increasingly early age. Most children will start off with low myopia of –2.50 dioptres (250 'degrees') or more every year throughout childhood and into adolescence. It is hardly coincidental that this period also corresponds with the time of rapid body growth, puberty and intensive schooling. Myopia only begins to stabilize during the late teens and early adulthood.
What this means is that the earlier myopia starts in life, the greater is the likelihood that it will reach high (-8.00 dioptres and above) and even extreme (-12.00 dioptres ad above) levels before it stabilizes.Presently, about one in 10 Singaporeans have severe myopia of over –8.00 dioptres (800 'degrees'), compared with a prevalence of 2% in most Western countries.
| Child's Age | Average Myopia Power |
| --- | --- |
| 7 years old | -2.00 dioptres (200 degrees) |
| 9 years old | -3.00 dioptres (300 degrees) |
| 10 years old | -4.00 dioptres (400 degrees) |
| 12 years old | -5.00 dioptres (500 degrees) |
This predilection of myopia to worsen to severe levels is unique amongst the refractive errors. Farsightedness and astigmatism, which are the other refractive errors, do not exhibit such severity in progression. Given the current scenario of rising prevalence rates and early onsets, it appears almost certain that we will be facing an epidemic of defective vision in the near future.
The Many Downsides of Being Nearsighted
The myopic child is sentenced to a lifelong dependence on wearing spectacles and contacts lenses to see clearly. A considerable amount of time and money will be spent over the years to purchase these optical aids and accessories.
Spectacles wear is by far the most common method of correcting myopia. However, spectacles wear has numerous drawbacks. The concave lens used for correction is thin in the middle but thickens out considerably at the edges. This, besides being unsightly, induces prismatic optical distortions if the glasses are not well centred with resulting complaints of spectacles wear intolerance. The field of view is unnatural and restricted especially in high-power glasses. Visual acuity may be worse than 6/6 despite best spectacles correction because of myopic macular degeneration.
Physically, spectacles tend to weigh and slip down the nose. The frames leave dents at the temples and sides of the nose and often hurt the back of the ears. The lenses will get foggy with humidity changes. Overall academic performance and pursuit of many sporting and outdoor activities are adversely affected.
For those suffering from high myopia, wearing thick unsightly glasses and seeing poorly will affect self-esteem.  As a result, social activities in the prime years of life are often curtailed.
Contact lens wear, often thought of as a simple and safe alternative to wearing glasses, is also not without its own set of problems.  In fact, more time and money is spent on contact lens wear than on spectacles wear. 
Long hours of daily contact lens wear over the years will take its toll on the eyes and cause problems of contact lens wear intolerance as well as medical complications such as allergic eyelid disorders and potentially blinding cornea ulcers.