Perhaps you've heard of alternative methods related to the control of childhood myopia, such as:
Orthokeratology Lens (Ortho-K Lens)
Eye exercise machines
Myopia control spectacles lenses
Orthokeratology Lens – The overnight contact lens
Orthokeratology Lenses are hard contact lenses which are specifically worn overnight during sleep. This method was first developed in the 1960s to correct myopia without glasses.
The Ortho-K Lenses work by temporarily moulding and flattening the cornea's shape so light rays entering the eyes are more focused on the retina, this sharpening vision. The user can go about his/her activities the next day without spectacles and glasses, but the effect only lasts for a day and he/she will have to wear the Ortho-K lens again at night to achieve the same effect the next morning.
Therefore, Ortho-K does not actually treat, control nor reduce myopia. It only temporarily reshapes the cornea into a flatter curvature to overcome near-sightedness. Although Ortho-K lenses can be worn for temporary correction for myopia, most ophthalmologists will not recommend Ortho-K lenses as a means of controlling childhood myopia progression.
Eye Exercise Machines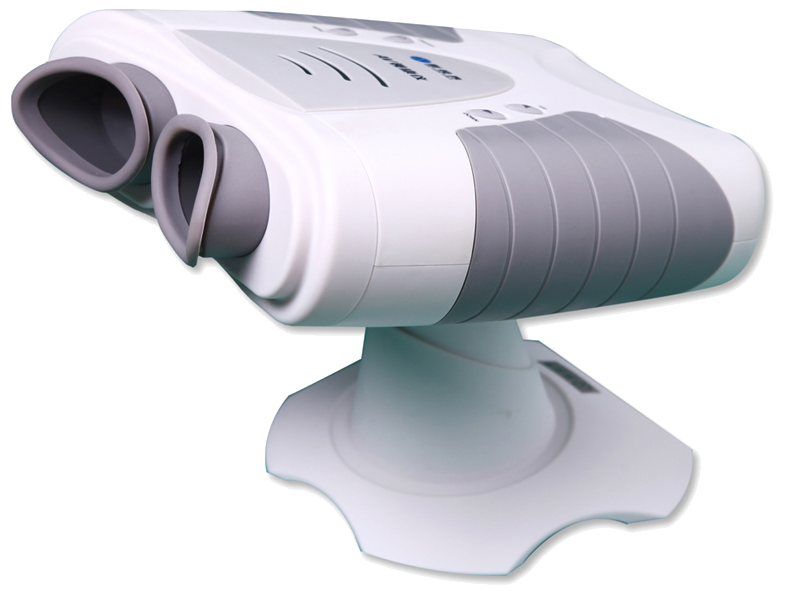 In the market, there are also various types of eye exercise machines that have been marketed through the years to attempt to control childhood myopia. Most of these machines work on the principle of encouraging relaxation of the eye's focusing muscles, which undergo the most strain through long hours of near work.
Although there is merit in the logic, most school children do not have the time to spend 30 – 40 minutes in front of these machines daily.
Myopia Control Spectacle Lenses
There is a trend toward marketing specialised myopia control spectacle lenses to retard or stop childhood myopia progression. These lenses are marketed under various brand names and boast their own series of scientific studies proving their effectiveness.
Parents should be cautioned about wearing these spectacle lenses when their child is undergoing Atropine eye drop therapy, as the use of some of these lenses are mutually exclusive to the use of Atropine. It is best that parents seek the advice of the eye doctor when considering using such lenses for their children.
As of current scientific standards, Atropine remains the only scientifically proven method to slow down the progression of myopia in children and bring down spectacle prescriptions.